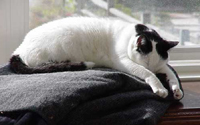 Life at home with Pickwick and the kittens. Sweet memories of Pete.Yes they have their own webpages!
Home and yard and more yard (Spring 2009). And some of the inhabitants of our yard.
Holiday Letters and accompanying pictures -- or how we communicate with our friends and family scattered around the world: 2016, 2015, 2014, 2013,2012, 2011, 2010, 2009, 2008, 2007, 2006, 2005, 2004, 2003, 2002, 2001, 2000
Robin blogs -- needlework, philosophy on life issues - Musings, Live Journal, and even Facebook.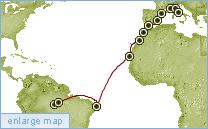 We do a bit of traveling around when time permits. Thiese are mostly short trips, but we do get the occasional longer vacaion in.
Some cruises;
Amazon to Rome Spring 2005
Panama Canal Cruise Fall 2006
Cruising Alaska Fall 2010
Some other trips;
Washington DC / Virgina vacation. Sept. 2004

New Mexico 2014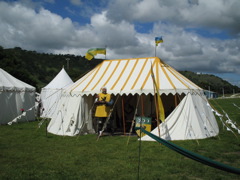 So many centuries, so few weekends. Also known as - so, what century are we doing this weekend?
For more information about our weekends and costume happenings, visit our hobbies page.
For more information on Robin/Sabrina's Arts, Sciences, and Needlework in the SCA, visit her Ventures page.
For more information on Robin/Sabrina's Medieval and Renaissance cooking, visit her Cooking page.

For information on Robin's needlework teaching, visit her Needlework page.