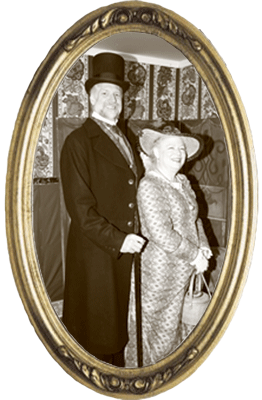 Twas the Night before Chanukah and all through the house not a creature was stirring, not even a kitty cat. Of course their tummies were full of snacks, dry food and of course the favorite night time treat - the wet food. Having Pickwick, Pirate and Bandit in our lives has kept us on our toes this year. Bandit is a jumper - the first one we have had and nothing is beyond his reach or interest. Bandit, aka the Love Bandit, also was determined to be best buddies with Pickwick and Pickwick finally gave in -- most of the time. Bandit doesn't forget his brother and spends about a 1/3 of his time either snoozing curled up with brother or playing chase. The Bandit is still the small cat - about 7+ pounds with Pirate weighing in around 9+ pounds. Pickwick is a sleek 12+ pounder - all muscle since he has been on the "chase" diet. Now that the weather is getting colder, we get more nights of furry piles in the bed. Of course they do act as an alarm clock at day break.
As usual this year was filled with lots of activities in our medieval organization - The Society for Creative Anachronism. Last year several ladies challenged Robin to do an embroidery master work project. The first quarter of the year was spent doing the majority of the embroidery which had been planned out. The result was an Elizabethan pouch - 6"x6" done in raised goldwork and pearls. The best picture is one where the finishing work is not yet done and the pouch was encased in plastic to protect it on its travels to an event. Subsequently Robin was asked to join the Order of the Laurel. The ceremony was at Beltane (May). Our medieval household hosted the party for Robin and the head of household, a professional caterer and restauranteer catered it.
Our friend Robin White came down from Alaska for the pouch's presentation in March and then for the ceremony in May. Cathy also came down from Olympia for the ceremony and then again to help with Will's 50th birthday party in July. Robin may not have any sisters by blood, but she is blessed to have these ladies as her sisters of the heart.
In April Robin had the opportunity to take a very special class in creative fiber arts. 2 of the ladies who started the mixed fiber arts movement 30 years ago were giving a workshop in the Bay Area. Jan Beaney and Jean Littlejohn have been teaching college level fiber arts for over 30 years in England. The 5 days were filled with ways to look at things differently, use combinations of materials, consider different orders of working materials, experimenting and generally thinking VERY out of the box. They even gave "homework" so their students could continue growing. It was a wonderful experience and radically different than working on something so disciplined as the Elizabethan pouch. Then in May Robin was part of a group testing out a new class with another teacher she has wanted to take from - Lois Kershner. It was loads of fun to be in on the process of developing a new class by a real professional in the field.
June had us working with even more fiber. We drove down to do a long weekend retreat through Griffin Dyeworks. Robin has known Bjo and John since the 1970's - first through the SCA and then later through SciFi conventions. Bjo is one of the most experienced natural dyers out there. They sponsor a retreat for all things fiber. Robin taught needlelace and took classes in indigo dyeing, spinning thick and thin, dyeing with powdered dyes (think sprinkling on the colors), spinning flax, creating variations in color with resistence, and and and. Will took indigo dyeing, cochineal dyeing (since Robin did not want to learn about chemicals used to get the variations), washing a fleece and and and. We also got to dye with lichens and mushrooms. Good fun. Fun people. Good food. Fun Fun Fun. Unfortunately the workshops and retreats are in Southern California and usually opposite other events we attend so this was a rare treat.
Through all of this Will has been working hard to get back into fighting form. His leg has healed well and a subsequent arm injury also healed well. Of course this has meant a lot of physical therapy at home as well as generally working out. He works out about 2 hours a day 4 or 5 days a week. We have also continued our pilates and begun doing some Z-Health too.
July saw us hosting Will's 50th Birthday Party. About 50 of his friends and family came to help him celebrate. We were barely done celebrating when we were off to Los Angeles to Costume College. We meet at Costume College 15 years ago. Robin ambushed Will at the dinner, having the MC call them up, announce the anniversary and play a waltz just for them for the first circle of the dance floor. Robin also taught a lecture class on Smocking in the 14-16th Centuries and a hands on class on buttonholes 14-16th Centuries.
August saw us in Reno for Renovation, the World Science Fiction Convention. It was a relatively last minute decision, but the Guest of Honor was Tim Powers and he is one of Will's favorite authors. Off to the Con including the Steam Punk Ball and the Regency Ball. Also there as advertising was THE THRONE from the new television show made from the GR Martin books - Game of Thones. It was a moment we could not pass up.
At the beginning of September Jane Nicholas came to give a couple of workshops, that Robin coordinated, while on her way to teach at the EGA National Seminar. Jane is always a delightful house guest. This time we went up to the Legion of Honor and were able to see The Mourners Exhibition -- about 20 18-20" high marble statutes of medieval mourners that sat around a sarcophagus. Incredible detail! After the workshops we took a day to go to Carmel and Monterey/The Aquarium. Then we saw Jane rested and off for the rest of her 5 week trip and Robin went off to Cleveland for Bouchercon - the Mystery writers and fan convention. Robin has become involved in helping with the one for 2014 in Long Beach which is being run by a friend. Of course that means Will gets to be involved as well.
If anyone is flying in or out of the United terminal in San Francisco from the beginning of March to the beginning of September, do take a few minutes to visit the exhibit on Sewing. 20 of the items from Robin's collection of Georgian, Victorian, and Edwardian sewing boxes and implements are part of the display. Items from Lacis Museum, the Lace Museum, and the San Jose Textile Museum will also be on display.
Robin continues to do Arbitrations. This year, for some reason, has been fuller than recent years with more cases actually going to hearing. This means more commuting into San Francisco. Robin has taken to loading all of the electronic documents onto her Ipad rather than carrying them. Of course there are still binders filled with lots of paper, but slowly there is a move to electronic media.
Will continues to work for the same company in Foster City -- having just had his 15th year employee anniversary. Telecommuting helps him manage some of the time needed to keep up the physical therapy and exercise routine. The yoga that is offered at work helps with the flexibility.
Dusted off our Victorian garb for another run, this time for Dickens Faire. We went 2x - both to visit with friends from out of town. The photo above is not nearly as serious as the ones from the era, but then it is easier to hold a stern face for those long exposures than a flirty grin.
2012 promises to be just as busy as 2011. We hope to see more of you at various events of the coming months. We have dusted off the dancing shoes and hope to give them a work out. As usual you can find Robin on Facebook, Live Journal, and Blogspot -- Will on Facebook rarely :)
Hope 2012 is filled with good health, fun and happiness for you and yours.