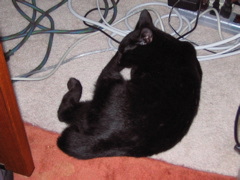 Jan. 05 - It is warm and comfy here. Bet they don't find me.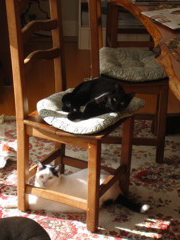 Sometimes it is good to be on top.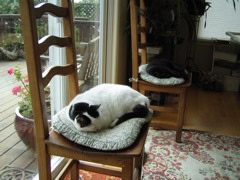 Naptime times 2.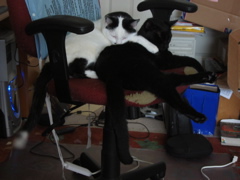 Snuggling up works.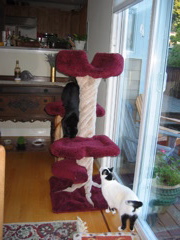 Something new to explore! Do you think this is my birthday present?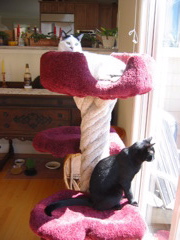 Guess I'll have to content myself with the lower perch for now. Pete had a hissy fit when I started to climb up higher. The trunk is a great place to hang from. I run at it full tilt, jump and cling. FUN!!!!