Welcome to Arachne's Web -- Lacemakers Guild

in the Kingdom of the West
Who Are We:
We are a group of individuals who have joined together to study the various forms of lace. While our parent organization focuses on the knowne world up to 1600, we let our focus range further afield to better understand lace. To understand our interests and structure, please read our Charter.
Local Groups:
The promotion and continuation of Guilds within the Society for Creative Anachronism is the done by the individual members of these Guilds. To promote and encourage the Lacemakers within the Society, individuals are encouraged to start local gatherings (Orbs) of interested people within their local areas. Organizing and sponsoring a local group can be done by anyone. One does not have to have a particular level or status within the Guild, one only needs to have enthusiasm and opportunity. The leader of a local group gathering is called an 'Orb Leader' and after sponsoring a group for one year, may add a freshwater pearl to the her badge of the order.

In the past, it has been found that the sponsor of a local group or "Orb" needs to find a evening and location available to several people and invite them to have regular gatherings. This can be once a month, once a week or at what ever frequency is appropriate for the area. Frequently these gatherings take on the atmosphere of a sewing bee as people gather to learn or get help on projects. This is a good beginning. Limiting the gathering to only those working on lace projects means the means limiting the attendees. Creating a group where anyone working on handicraft can attend and share their needlework, lacemaking,
bead work etc. means that you have enough members to create an ongoing group.
To particularly encourage the lacemaking skills within the group, the local Orb Leader should try and find an occasional specialist or teacher to come to one or more meetings to teach something like Hardanger or Tenerife or whatever the group might like to learn as a new skill. This can be a local person or some one who lives further away. Many people in the SCA are willing to travel and teach to a small group of people (6-8) for no pay except for reimbursement for supplies for the class kit. (Usually under $5.00 unless one must buy a set of bobbin for something like bobbin lace.) If the teacher would need to travel some distance, the Orb Leader should consider organizing a Saturday class, offering the teacher overnight Friday and Saturday accommodations for sleeping and food. On the day of the class, a pot-luck lunch for every one attending makes a good way to have food and drink for the class. The most common problem that occurs is that teachers are asked if they would come and teach, but no actual dates and follow ups are provided. 2 or 3 dates not conflicting with major events should be selected by the Orb members and then passed on to the teacher to select the best day. Like an Autocrat, the Orb Leader, must plan, organize, and follow up to provide such gatherings. To receive the Pearl token to hang from the Web, a letter signed by several of the Orb attendees briefly describing the last years activities should be sent to the Guild Mistress. She will then see that the Pearl is provided.

What the Group Does:
Classes and Meetings - occasional classses and meetings at West Kingdom A&S and Collegiums.

The Order also supports the Queen's Gift Chest by donating small handmade gift items, which may be used by Royalty throughout their reign.
The following is a list of suggestions:
Bookmarks
Sachets
Small pouches (about 3 by 4 inches) trimmed with lace
Needlecases
Small sewing kits
Handkerchiefs trimmed in lace
Donations are always needed. Some make pouches, and trim them, some prefer to make medallions for others to mount on a pouch or napkin. Some just send a bookmark now and then. Please try to donate at least one or two small items a year to this chest.
Resources:
The group has an email list - WK_Lace on Yahoo Groups. While the list is relatively quiet, members may seek advice of members or organize meetings though this list. To join send an email to the list leader requesting admittance to the list. Membership is by admittance to reduce spam.
The group maintains an annotated booklist of useful books to lacemakers. The database is coordinated through the email list and all members may add to the database.
Useful Links

Current Guild Leader: Margery Garret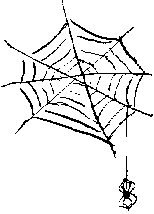 Pages webbed by Sabrina de la Bere 12/2010