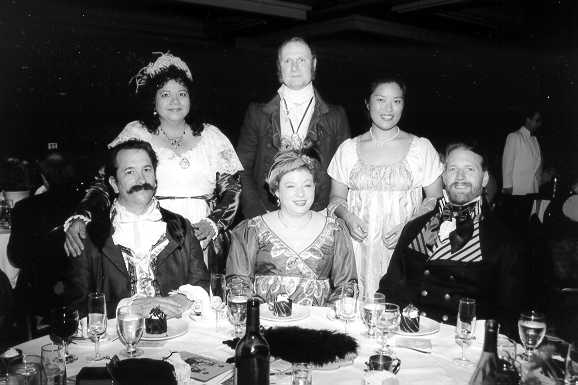 This was taken at the 1997 JASNA national in San Francisco. This was our banquet table group for the main event which included dinner and dancing. It had been a long week. We had just returned from England and our honeymoon!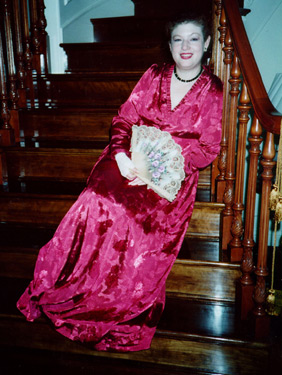 This is Robin posing in a Regency gown on the steps at the home of a friend. Photo by Sally Norton.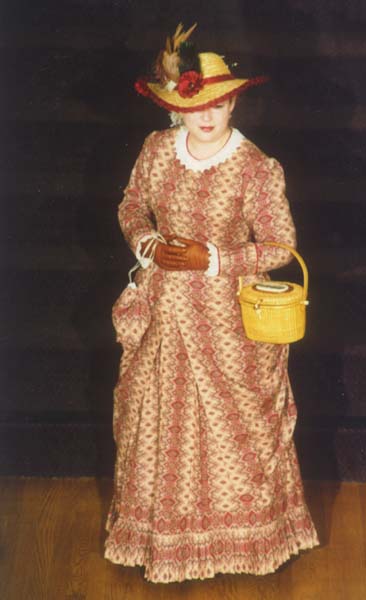 This is Robin posing in her 1870's walking outfit. We did a "color" for a historic day at Ghiradelli Square in San Francisco. Yes they "paid" us in chocolate.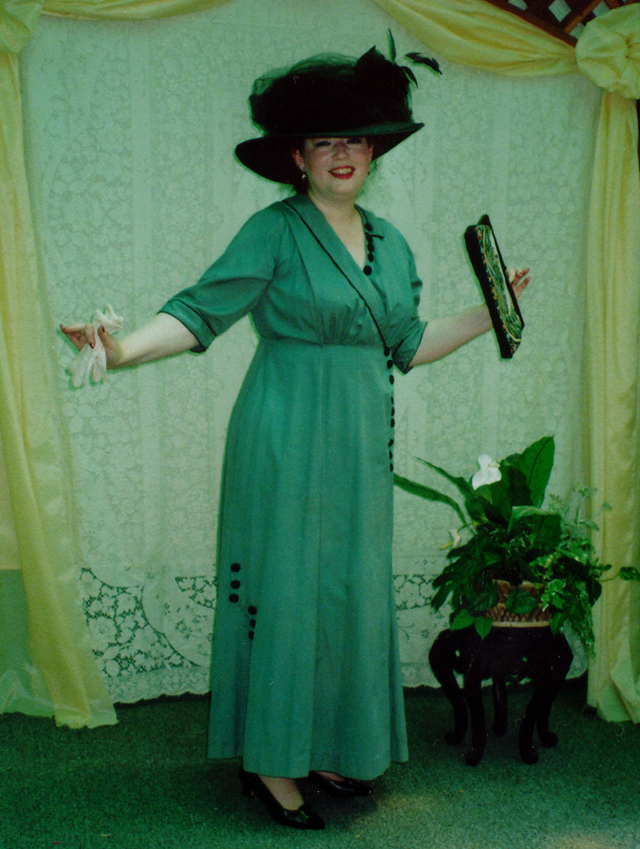 This is Robin posing in a vintage 1914 dress at a fashion show she arranged and moderated for a historic house in Oakland - Dunsmuir.